If you've never had a Record of Employment (ROE) issued to you, you might confuse it for a T4 slip the first time you see it. While it looks like a simple, straightforward document containing standard information like your name, address and those of your former employer, the wrong code entered in one particular box can launch numerous disputes and legal action.
We're one of the leading employment law firms in Toronto because we are passionate about protecting workers' rights and empowering them with the knowledge they need. In this guide, you'll learn what a record of employment is, what it's used for and what to do if there's a problem with your ROE.
Disclaimer: The information in this guide and everywhere else on this website is for general information only and is not intended to provide legal advice of any kind. No lawyer-client relationship is created by accessing or otherwise using Ertl Lawyers' website or by communicating with a lawyer or staff member. Please contact the disability and employment lawyers at Ertl Lawyers if you need legal advice. We're more than happy to speak with you.
What is a Record of Employment?
In a nutshell, a record of employment is a form that Service Canada requires an employer to fill out when an employment contract is terminated or the employee experiences or will experience a significant reduction in hours. More details on this in the next section.
Some of the information that appears on an ROE include:
An employee's personal information, name, address, SIN, position, etc.
The employer's information.
First and last day worked.
The number of insurable hours worked.
The amount of the employee's insurable earnings.
The word "Insurable" refers to Employment Insurance (EI). Insurable hours and income are simply (for most employees) the hours they worked and the money they made. Every hour you work and every dollar you earn requires a contribution from your employer and a deduction from your pay to EI. You see those deductions on your paystub.
Service Canada uses the information on the ROE to determine if someone is eligible for Employment Insurance benefits, how much they are entitled to and for how long. This is why a record of employment and the information on it are so vital.
Usually, nobody other than Service Canada sees your ROE unless it becomes evidence in a lawsuit or a hearing.  This means you do not have to be concerned about prospective employers viewing your ROE.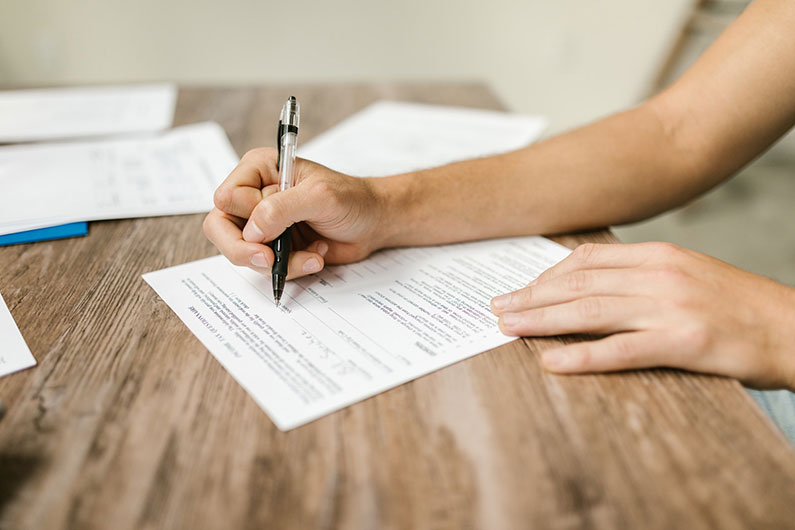 When Does an Employer Have to Issue a Record of Employment?
Employers must issue or file a record of employment when an employee experiences what Service Canada calls an "interruption of earnings." An interruption of earnings is when:
An employee had, or will have, seven consecutive calendar days without work and without insurable income from the employer. This is known as the "seven-day rule."
An employee's salary falls below 60% of their regular weekly earnings due to illness, injury, quarantine, pregnancy, caring for a newborn or a newly adopted child or caring for a family member who is critically ill.
There are exceptions to the seven-day rule for real estate agents, commissioned salespeople and employees who work non-standard schedules who may be off for seven days or more but are still employed. Employees who fall under these exceptions don't experience an interruption of earnings unless their employment ends or they leave work due to one of the personal reasons mentioned above.
An employer must fill out an ROE every time an employee experiences an interruption of earnings or when Service Canada requests it. It doesn't matter if you quit, are fired, are applying for EI or not, your employer is obligated to complete and issue an ROE and file it with Service Canada whenever you experience an interruption of earnings.
There are two types of ROEs, paper and electronic. Paper ROEs are a single form attached to two carbon copies. If your employer uses paper records of employment, they will fill it in, provide you with the top copy, send the second copy to Service Canada and keep the third for their records. If your employer fills out an electronic record of employment, they are only required to send it to Service Canada.  You can access a copy online through your Service Canada account.  Always check your online account before complaining you haven't received one yet, in case it was issued electronically only (see below).
Deadlines for Submitting or Issuing a Record of Employment
Because any delay can cost a former employee money when they need it most, employers have deadlines to file or issue an ROE. The timeline depends on whether the employer uses a paper or electronic form and the length of their pay periods.
If your employer issues a paper ROE, they must do so (i.e. you should receive it) within five calendar days of the first day of an interruption of earnings or within five calendar days of when they become aware of an interruption of earnings.
If you are applying for EI and your employer issues you a paper ROE, you must submit the original paper copy to Service Canada once you've completed your application. You can drop it off at a Service Canada Centre or mail it to the address provided on the Information and Confirmation page you're directed to after submitting your application. Make a copy of the ROE before giving the original to Service Canada.
If your employer files an electronic ROE with Service Canada and:
You were paid weekly, biweekly (every two weeks), or semi-monthly (twice a month, e.g., the fifteenth and last day of the month), your employer must file the ROE no later than five calendar days after the end of the pay period in which you had the interruption of earnings.
If you were paid monthly or every four weeks (13 pay periods per year), your employer must file the ROE by whichever date is earlier:

Five calendar days after the end of the pay period in which you had an interruption of earnings; or
Fifteen calendar days after the first day of an interruption of earnings.
*Service Canada advises everyone applying for EI to do so as soon as they stop working, even if you haven't received your ROE yet. You may lose benefits if you submit your application more than four weeks after your last day of work.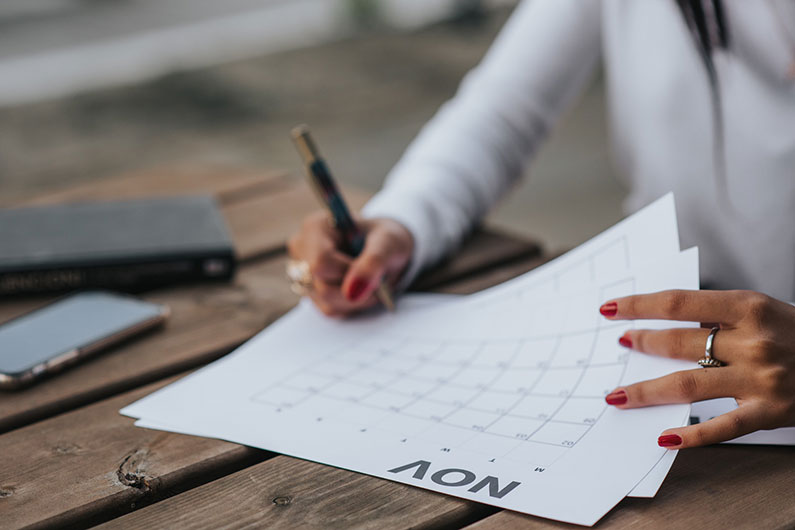 How Can I Get a Copy of My ROE If My Employer Files It Electronically or Refuses to Provide Me With One?
If your employer files an electronic ROE, you can access it through your My Service Canada Account(MSCA). You will need to register with MSCA to apply for EI if you haven't already.
If you haven't received an ROE after the deadline, send your former employer a request in writing and keep a copy of the request for your records. If you still don't receive it, fill out a Service Canada Request for Record of Employment.
How Important Is the Reason For Termination On a Record of Employment?
Simply put, the reason for termination of employment can dictate if your application for EI is approved or denied.
Employees who quit or are fired for misconduct may not be eligible to receive EI benefits (you should still apply however; see the next section). The reason for termination is entered in Box 16 of the ROE, "Reason for Issuing this ROE." Your employer inputs a code provided by Service Canada that matches the reason. Your ROE will list the codes and their meanings. Some common codes include:
A00 Shortage of work / End of Contract or Season
D00 Illness or injury
E00 Quit
E05 Quit / Voluntary retirement
F00 Maternity
G00 Mandatory retirement
G7 Retirement / Approved workforce reduction
H00 Work sharing
J00 Apprentice training
M00 Dismissal
M08 Dismissal / Terminated within probationary period
N00 Leave of absence
P00 Parental
Z00 Compassionate care/Family caregiver
What Can I Do if My Employer Lied or Made a Mistake on My ROE?
If you see the wrong code entered in Box 16, contact Service Canada immediately and tell them your version of events. They will likely contact your employer to find out if it was a clerical error or if your former employer disputes that it was a termination of employment without cause. If that's the situation you're in, all is not lost.
Your employer can claim that there was a termination of employment with cause due to misconduct. Even if that is what happened, Service Canada still conducts its own investigation before deciding on your claim. They have a very high bar as to what constitutes misconduct, and it is generally reserved for deliberate and intentional acts of misconduct, not a mistake or poor job performance.
The Employment Insurance Act also allows a claimant to be eligible for EI benefits even if they quit if there was "no reasonable alternative to leaving" the employment. Some examples include:
sexual or other harassment
discrimination
pressure by the employer to leave the job
significant changes to work duties
excessive overtime work or refusal to pay for overtime work
caring for a child or family member
dangerous working conditions
See section 29(c) of the Act for the complete list. Contact us if you were forced to leave your job for any of these reasons. You may have a claim for constructive or wrongful dismissal and grounds for a lawsuit or Human Rights claim.
If your claim for EI benefits is denied, you can ask Service Canada to reconsider their decision, and if that fails, you can file an appeal.