Frequently Asked Questions

Do you have questions regarding your long-term disability claim? Need help understanding what is involved in applying for long-term disability? We tackle some of the most frequently asked questions about long-term disability.
What are Long-Term Disability Benefits?
Long-Term Disability Benefits (often called "LTD" benefits) are monthly income-replacement payments made to a person who cannot work because of a disability.
To be eligible for benefits, you must be a covered person under a disability plan (either a group insurance plan through your workplace or association, or an individual plan).
How long do long-term disability benefits last?
Long-term disability payments are either paid for a set number of years (e.g., 2, 5 or 10 years) or until the policy holder reaches a certain age (usually 65 years old).
How much does long-term disability pay?
The amount of the disability payment is set out in the policy of insurance, but it will be based either on a fixed amount (e.g. $2,500 per month) or else calculated as a percentage of your salary (mostly between 60% and 75% – and frequently it is 66.7%)
How quickly can I get long-term disability payments?
It depends on the language of your policy. That said, all long-term disability insurance plans will have something called a "qualifying period" (also called a "waiting period" or "elimination period").
This period is typically between 90 and 120 days long.
You must be disabled for the entire waiting period before you can receive long-term disability benefits.
What am I supposed to do during the "qualifying period" if I need financial support?
Some employers provide their own paid sick leave or short-term disability plan. So, you should start there.
Otherwise, you can apply for Employment Insurance (EI) sickness benefits. EI sickness benefits can provide you with up to 15 weeks of financial assistance if you cannot work for medical reasons. You could receive 55% of your earnings up to a maximum of $573 a week.
You must get a medical certificate to show that you're unable to work for medical reasons. Medical reasons include illness, injury, quarantine or any medical condition that prevents you from working.
How "disabled" do I have to be in order to get long-term disability benefits?
You must be "totally disabled" from your current occupation.
However, this does not necessarily mean that you have to be completely physically incapable of performing all aspect of your job.
The test is whether your injuries prevent you from performing the substantial and important duties of your job.
How do I prove that I am disabled?
You will need medical evidence.
Usually, when you apply for LTD benefits, your doctor will have to fill out a form (often called the "Physician's Statement").
You may wish to meet with your doctor before he or she completes the Physician's Statement to ensure the doctor includes all relevant information about your disability. The doctor should attach all supporting documentation such as test results, specialist consultations reports and any other records that support your claim.
The insurance company is asking for more information, what should I do?
If you can, you should provide the insurance company with the requested information.
In the case where you have provided all of the relevant documents to the insurer, it may be appropriate to direct the insurance company to speak with your doctor direction, particularly where the insurer has any outstanding concerns or questions related to your disability.
What happens if my application for long-term disability benefits is denied (or terminated)?
You will receive a "denial letter" explaining that your application for long-term disability benefits has been denied, and the reason why.
The denial letter will also set out the time frame during which you can make an appeal.
Most of our clients contact us after they receive a denial letter. We offer a no obligation, free consultation. We will help you understand the reason for your denial, and we will discuss your options with you.
Should I appeal the denial (or termination) of my disability benefits?
It depends. If your condition has worsened or changed in a significant way, or you have additional medical documentation to support your claim, it might be worth appealing your denial.
However, in many cases, we find that our client's condition is generally unchanged, they remained disabled, and they have already provided complete medical documentation. In those cases, it probably makes sense to commence a legal claim instead.
Caution: It is important that you consult an experienced disability lawyer to discuss your options and strategy.
Why did my insurance company stop my benefits after two years (even though my condition hasn't improved)?
Under most long-term disability plans, the insured will receive benefits (typically for two years) if they are totally disabled from performing their "own occupation".
After two years, the policy will only pay out benefits if the person is totally disabled from performing "any occupation".
This is called a "change in definition".
Are long-term disability benefits taxed?
It depends on who pays the premiums. In a group insurance plan, long-term disability benefits are untaxable if you (and the other plan members) pay 100% of the premiums. If your employer pays any portion of your premiums, your benefits will be taxable (unless your employer includes the premiums in your taxable income.
After being denied long-term disability benefits, my employer is pressuring me to return to work, what should I do?
You should consult with a lawyer.
Generally, the employer should be informed that you are either appealing the denial or else you are hiring a lawyer to dispute the denial.
Returning to work before you are healed is a recipe for trouble. You are likely to aggravate your disability.
We find that return to work, prematurely, often results in an irreparable breakdown in the employer relationship, often resulting in the termination of the employee.
Caution: Often, when an employee is denied benefits, the employer will seek "additional" information from the employee (e.g. medical information) or continual "updates". Many times, the employer is setting up the employee. Meaning, if the employee doesn't provide sufficient information to justify their disability, the employer will say that the employee has "abandoned" their job.
What benefits are available to me if I become disabled?
Depending on the nature/cause of your injury or illness, the terms of any plan of insurance you might have, and what government programs are available, your options for financial support could include:
• Short-Term Disability or Weekly Indemnity Benefits through a group insurance plan;
• Employment Insurance (EI) Sickness Benefits;
• Long-Term Disability Benefits through a group plan or private/individual policy;
• Disability Creditor Insurance (under your mortgage or credit cards);
• Critical Illness Insurance;
• Accidental (Death) or Dismemberment Insurance;
• Workplace Safety Insurance Benefits (WSIB);
• Ontario Disability Support Plan (ODSP);
• Ontario Works (OW);
• Income Replacement Benefits (IRB's);
• Tort Damages (personal injury);
• Accident Benefits (motor vehicle);
• Extended Health Care benefits;
• Trillium (extended health benefits);
• Canada Pension Plan Disability (CPPD); and
• Disability Pension (employer).
Can my employer terminate me if I am receiving long-term disability benefits?
For the most part, an employer is entitled to terminate an employee for any (or no) reason, as long as the employer provides proper notice or pay in lieu of notice (i.e. severance).
However, if an employee's termination is because of (or influenced by) the person's disability, the employer may be liable for human rights damage. Discrimination based on disability is prohibited under Ontario's Human Rights Code.
In certain circumstances, the employer may also be liable for additional monetary damages which can compensate an employee for the emotional harm caused by the "manner" of the termination (i.e. moral damages).
Further, some times (though it is relatively rare), an employer can suffer "punitive" damages, which is the court's way of punishing heavy-handed, reprehensible conduct.
What happens if I can never go back to work?
From an employment law perspective, if it is determined that you are not likely to ever to return to work, then your employment relationship may be "frustrated". In such a case, the employer is not obligated to provide you with any notice or severance, except for that which is required under the Employment Standards Act, 2000.
This situation is rare, because it can take years before a contract is said to be frustrated.
Are long-term disability benefits reduced by the amount of any severance pay I get after termination?
It depends on the plan.
Many long-term disability plans provide that severance pay will be deducted from long-term disability benefit payments.
Is severance pay reduced by the amount of long-term disability benefits / payments I get?
Current case law provides that where the employee has paid for 100% of the premiums of the disability plan, then the employee can receive both severance pay and long-term disability benefits. Meaning, there is no deducting one from the other.
Long-Term Disability Benefits Denied?
Ertl Lawyers provides expert representation in long-term disability matters.
The vast majority of disability matters are resolved through negotiation and mediation – and that's because insurance companies know that we are passionate about our clients' rights.
How we can help you:
• free disability policy analysis
• free case assessment
• applying for disability benefits
• appealing a denial or termination of your benefits
• disputing a denial through a legal claim
• handling all communications with your employer
• protecting your employment
• prosecuting human rights claims
Fair, Flexible Rates – Including Contingency Fees
(Don't Pay Unless You Win)
Our Help Can Make All The Difference.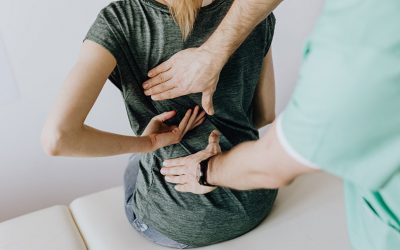 Injuries and illnesses happen to everyone. But what if someone is severely injured in an accident that requires months of full-time medical care or develops a condition so overwhelming that they can no longer perform routine tasks? Many employer and self-provided...
read more