Prioritizing mental health, especially in the workplace, has become a topic of conversation and an issue that governments, corporations and NGOs have been working to raise awareness around to remove the stigma associated with mental health issues. However, raising awareness is not enough. Employees in Ontario and around the world must feel comfortable and protected to do what's necessary and take care of their mental health – like recognizing that they might need some time away from work and speaking with a mental healthcare professional.
In this post, you'll learn about your rights, obligations and potential sources of financial support while on leave for your mental health. However, it's always best to speak with disability and employment lawyers if you're considering taking leave from work, as your decision on the best course of action can change drastically based on the legal specifics of your case.
Disclaimer: The information in this guide and everywhere else on this website is for general information only and is not intended to provide legal advice of any kind. No lawyer-client relationship is created by accessing or otherwise using Ertl Lawyers' website or by communicating with a lawyer or staff member. If you need legal advice, contact one of the leading Toronto employment lawyers at Ertl Lawyers. We're more than happy to speak with you.
What is Mental Health Leave?
Ontario does not have a specific leave for mental health and wellness concerns. Instead, in Ontario, the Employment Standards Act (ESA) provides for a minimum of three unpaid days off each calendar year as sick leave due to personal injury, illness or a medical emergency. The reason for your illness or injury does not have to be work-related, and you are still entitled to sick days even if your injuries are self-induced.
Employees in Ontario covered by the sick leave provisions in the ESA are also entitled to other types of leave from work, such as:
Bereavement Leave
Child Death Leave
Crime-Related Child Disappearance Leave
Critical Illness Leave
Domestic or Sexual Violence Leave
Family Caregiver Leave
Family Medical Leave
Family Responsibility Leave
If your mental health concerns are based on one of the circumstances listed above, you may be allowed to take the leave in addition to your sick leave.
Note that these leaves are the minimum requirement by Ontario law for non-unionized workers covered by the ESA.
Many employers offer more support for mental health concerns, such as specific mental health policies, paid time off and benefits packages that include insurance coverage for physical and mental health disabilities. Your employment contract (or collective bargaining agreement in a unionized workplace) is the first place to consult to find out what your entitlements are regarding mental health or other medical leaves.
Also note that there are special rules and exemptions for certain occupations regarding sick or mental health leave where taking sick leave may be considered professional misconduct or a dereliction of professional duty. Some of these professionals include:
EMS, healthcare and health professionals.
Manufacturing, construction and mining workers.
Hospitality services and sales employees.
Transportation services workers.
Agricultural, growing, breeding, keeping and fishing workers.
Landscaping and residential building service professionals.
Government employees.
Learn about the rules regarding leaves and other rights of employment for these occupations at this Government of Ontario page.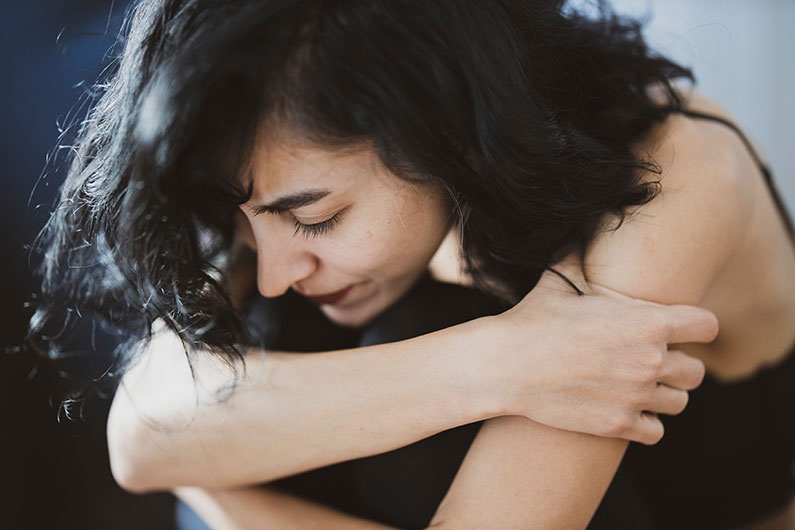 Mental Health Leave Rights in Other Provinces and Federal Workplaces
Other provincially-regulated workplaces may have different laws regarding mental health and sick leave. The Canadian Labour Congress has compiled the minimum requirements for sick leave of each province and territory with links to each one's employment rules on their Sick Leave Across Canada page.
Federally-regulated employees such as those that work for airlines, banks, the military and the Canadian government can find their rights regarding mental health and sick leaves in the Canada Labour Code, their employment contract or their collective bargaining agreement.
At the time of this writing, the Canada Labour Code provides five days of leave in a calendar year for sick leave or leave related to the health or care of family members. It also stipulates that an employee is entitled to up to three paid days of related leave after three months of continuous employment.
When to Take Mental Health Leave From Work
Left untreated, workplace and other stress can build over time and contribute to or cause mental illness. It's best to be proactive, seek help and consider taking some time off of work if you begin to feel overwhelmed or start noticing other warning signs such as:
Anxiety.
Restlessness.
Irritability.
Depression.
Trouble sleeping.
Excessive worrying or paranoia.
Feeling unmotivated or a lack of energy.
Difficulty concentrating.
Unexplained physical ailments, including flare-ups of pre-existing conditions.
Despite the progress that's been made in trying to remove the stigma around mental health issues and needing help or time to address them, it can still be difficult to admit as much to an employer and ask for time off for fear of jeopardizing your career.
Speaking with a disability lawyer in Toronto can be helpful if you're unsure of how to tell your employer that you need to take mental health leave or feel intimidated to do so. Employment and disability lawyers have experience dealing with all types of employers and can advise you on how best to request a mental health leave, how to protect your rights and how to access your entitlements during a mental health leave.
Your Rights and Obligations Regarding Mental Health Leave in Ontario Under the ESA
Sick leave is legally protected, meaning you can't lose your job for taking a mental health leave or asking about sick days. It's also against the law for an employer to threaten or penalize you for taking a mental health leave. If they do, speak to an employment lawyer right away.
Moreover, it's realistic to expect that you may need more than three days to address a mental health concern. The Ontario Human Rights Code places a duty to accommodate employees with physical and mental health disabilities on employers up to the point of undue hardship. This can mean providing you with a longer unpaid leave for physical or mental health conditions or modified duties, hours or working conditions.
The Code also makes it illegal for an employer to have a 'double standard' for how mental health and physical health conditions are treated in the workplace.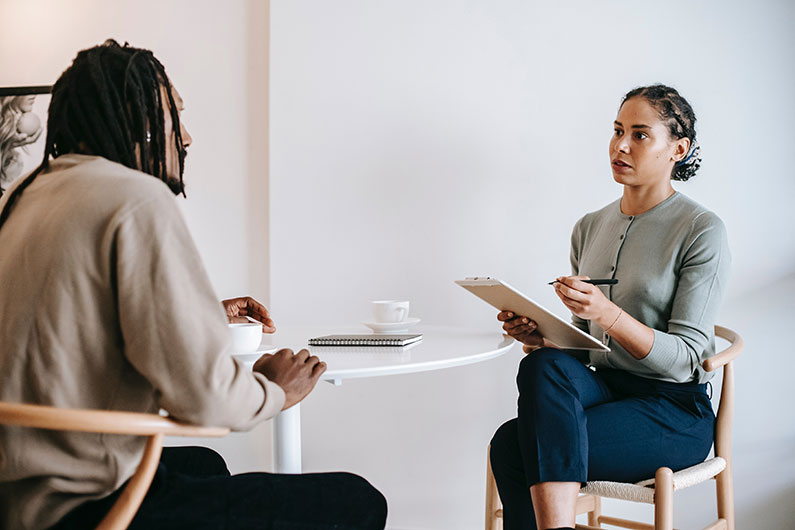 Along with your rights and protections regarding mental health and sick leave in Ontario come obligations you legally owe to your employer. Some of these are listed below.
An Employer's Right to Notice When an Employee Takes a Mental Health Leave
You have a duty to notify your employer as soon as you become aware of the need to take a sick/mental health leave. Ideally, you should provide your employer with notice before you go on leave, but you are still entitled to a mental health leave if you tell your employer after starting it. The notice can be given verbally and does not have to be in writing, although it is always better to keep a 'paper trail' or written record when it comes to your workplace interactions.
An Employer Can Ask You to Provide a Doctor's Note
Generally speaking, an employer can ask you to provide proof or a medical note in regards to sick leave or mental health leave when it is reasonable to do so, such as when an employee has a history of absenteeism or the leave requested is for a longer period of time. The note must be from a recognized healthcare provider like a doctor, nurse practitioner or psychologist.
That being said, however, an employer only has a right to certain information:
The date you were seen by the healthcare provider.
If you were seen in person by the healthcare professional who signed the note.
The expected length of the mental health/sick leave.
Information that will help them provide you with workplace accommodations.
An employer is not entitled to know what the diagnosis is (i.e., what your medical condition is) or what kind of treatment you are receiving.
Financial Support During a Leave for Mental Health Disabilities
Financial stability is a significant concern for people who feel they need to take a mental health leave from work, especially an extended leave. Fortunately, many employers provide benefits as part of their employee compensation packages. This can include paid sick days and coverage from a private insurance company for short-term and long-term disabilities.
Insurance-Provided Disability Benefits
If you're covered by a short- and/or long-term disability policy, you may be eligible to receive income-replacement benefits for longer mental health or other disability leaves. Rules regarding eligibility, the percentage of your pay that's covered and the length of time you receive benefits are all specific to your policy. Generally speaking, a physical or mental health condition must render you "totally disabled" from performing the fundamental aspects of your work to qualify for STD or LTD benefits.
Unfortunately, insurance companies routinely deny legitimate claims for benefits, especially when it comes to mental health and disability claims. It usually takes hiring a disability lawyer and threatening the insurance company with a lawsuit before they will pay benefits an insured is entitled to.
If your employer doesn't provide benefits, there are government programs that offer financial support for people living with mental health and other disabilities who are unable to work.
Federal and Provincial Financial Supports for Long-Term Mental Health Leave
Other resources for disability-related financial support include:
A Final Thought on Mental Health Leave
If workplace harassment or unilateral changes made by your employer to your employment contract contributed to a mental illness, speak to an employment lawyer in Mississauga or anywhere else in Ontario. You may be entitled to compensation based on constructive dismissal in situations where continuing to work at your current workplace has become impossible or impractical.