Legislative & Regulatory Compliance

Legislative & Regulatory Compliance
As an employer, your legal obligations to your employees are dictated by legislation and regulations.  These legislative/regulatory requirements can encompass a variety of different laws that set out the minimum requirements you owe to your staff.  
Ensuring that you meet the minimum requirements set out by legislation/regulations can help you avoid complaints, law suits and other penalties. 
David Ertl has been a trusted advisor to employers for 20 years, be it corporations, non-profits, partnerships, or sole proprietor ships.  
Ertl Lawyers works closely with human resource professionals, managers, and owners to make sure that they are following legislative and regulatory requirements the right way.   
Ertl Lawyers are employment counsel for employers in a variety of industries including:
Arts and Entertainment
Travel
Manufacturing
Trades
Professional Services
Accommodation and Food Services
Legislation and Regulations
Common pieces of legislation and regulations that Ertl Lawyers assists employers with include:
Occupational Health and Safety Act
Employment Standards Act
Canada Labour Code
Workplace Safety and Insurance Board
Freedom of Information and Privacy Protection Act
Ontario Human Rights Code
Legal Help with Legislative/Regulatory Compliance
Common issues that Ertl Lawyers helps employers with include:
Assistance with appropriately paying out overtime and creating legal overtime policies
Ensuring vacation pay is properly calculated and paid out
Confirming legal requirements of health and safety policies required to be drafted and posted in the workplace
Interpretation of legislative requirements with respect to legislation and regulations
Changes to minimum wage and hours of work requirements
Implementing accessibility requirements in the workplace
Defence of human rights claims
Defence of Employment Standards Act complaints
We rely on David not only to answer our questions about employment laws and such, but in the case where something becomes a bigger issue, we know he'll resolve it because he's straight-shooting problem solver.
– HR DIRECTOR, MEDICAL INSTRUMENT MANUFACTURING, TORONTO
Need Expert, Reliable & Affordable Employment Counsel? You Found Us.
We are employment counsel to small and medium-sized businesses across Ontario.
We provide outstanding service in employment matters including:
Contract Drafting
Workplace Policies
Hiring and Dismissals
Human Resources Advice
Litigation Counsel
Duty to Accommodate
Workplace Investigations
Legislative / Regulatory Compliance
Call us today. Our help can make all the difference.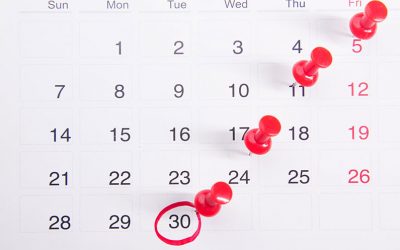 If an employer wants to end an employment contract without cause in Ontario, and the employee has worked with them for at least 90 days, the employee is entitled to a minimum amount of notice that their job is going to be ending on a specific date in the future (the...
read more