Legislative & Regulatory Compliance

Legislative & Regulatory Compliance
As an employer, there are provincial and federal statues and regulations that apply to you covering such things as employment standards, health and safety, and privacy.
Following those statutes and regulations – the right way – will help your business avoid complaints, law suits, and other fines and penalties.
David Ertl has been a trusted advisor to employers for 20 years, be it corporations, non-profits, partnerships, or sole proprietor ships.  
Ertl Lawyers works closely with human resource professionals, managers, and owners to make sure that they are following legislative and regulatory requirements the right way.   
Examples of Legislation and Regulations Affecting Employers
Common pieces of legislation and regulations that Ertl Lawyers assists employers with include:
Occupational Health and Safety Act
Provincial Employment Standards Legislation
Canada Labour Code
Workplace Safety and Insurance Board
Freedom of Information and Privacy Protection Act
Ontario Human Rights Code
Canada's Human Rights Act
How We Can Help With Legislative/Regulatory Compliance
Common issues that Ertl Lawyers helps employers with include:
Interpretation of legislative and regulatory requirements
Defence of Employment Standards Act complaints
Defence of human rights claims
Defence of Occupational Health and Safety Act proceedings
Assistance with and defence of matters before WSIB
General day-to-day advice on vacation pay, overtime, sick leaves, maternity leaves, parental leaves, hours of work, termination pay, severance pay, etc.
We Can Help Your Business Too
Ertl Lawyers works with companies' human resource professionals, managers, and owners to understand their goals and to ensure those goals align with applicable legislative and statutory requirements.
We work with employers across all industries, including:
Manufacturing
Accommodation and Food Services
Small Business
Professional Services
Arts and Entertainment
Travel
Tech Start-Ups
Agricultural
Construction
Commerce
Trades
We rely on David not only to answer our questions about employment laws and such, but in the case where something becomes a bigger issue, we know he'll resolve it because he's straight-shooting problem solver.
– HR DIRECTOR, MEDICAL INSTRUMENT MANUFACTURING, TORONTO
Need Expert, Reliable & Affordable Employment Counsel? You Found Us.
We are employment counsel to small and medium-sized businesses across Ontario.
We provide outstanding service in employment matters including:
Contract Drafting
Workplace Policies
Hiring and Dismissals
Human Resources Advice
Litigation Counsel
Duty to Accommodate
Workplace Investigations
Legislative / Regulatory Compliance
Call us today. Our help can make all the difference.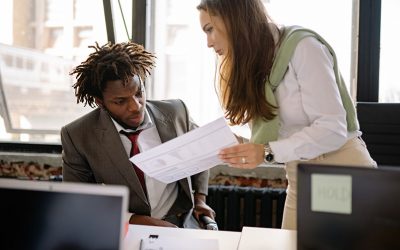 Putting aside company layoffs for a moment, there are two basic types of dismissal in the workplace: termination for cause and dismissal without cause. Regardless of the reasons for being fired given to you by your employer, if you've been dismissed from a workplace...
read more