Hiring and Dismissal
The two most important times in an employer-employee relationship are when the employee is hired and when he or she leaves their employment. 
And, what an employer does at those two stages can have a dramatic effect on their bottom line (not to mention employee morale). 
David Ertl has been a trusted advisor to employers for 20 years, be it corporations, non-profits, partnerships, or sole proprietor ships. 
Ertl Lawyers works closely with human resource professionals, managers, and owners to make sure that they are hiring the right way, and dismissing the right way.   
Ertl Lawyers are employment counsel for employers in a variety of industries including:
Arts and Entertainment
Travel
Manufacturing
Trades
Professional Services
Accommodation and Food Services
Legal Help

During

Hiring

:
Common issues that Ertl Lawyers helps employer with (at time of hiring) include:
Reviewing and / or drafting offer letters
Reviewing and / or drafting employment agreements
Advising on non-solicitation and non-competition agreements
Employee risk assessment
Background checks
Legal Help During Dismissal:
Common issues that Ertl Lawyers helps employers with (at time of dismissal) include:
Advising on severance packages
Advising on methods of termination
Reviewing and / or drafting termination letters
Reviewing and / or drafting severance packages
Drafting settlement agreements
Non-solicitation and non-compete enforcement
Negotiating severance packages
Defence of wrongful dismissal claims
Defence of human rights claims
Defence of Employment Standards Act complaints
We go to David and Andrea for all of our tough questions related to hiring and dismissal of employees. They are always available and they provide quick and clear answers – which is what we need as business owners. David and Andrea are an amazing team.
– HR MANAGER, MANUFACTURING, OTTAWA
Need Expert, Reliable & Affordable Employment Counsel? You Found Us.
We are employment counsel to small and medium-sized businesses across Ontario.
We provide outstanding service in employment matters including:
Contract Drafting
Workplace Policies
Hiring and Dismissals
Human Resources Advice
Litigation Counsel
Duty to Accommodate
Workplace Investigations
Legislative / Regulatory Compliance
Call us today. Our help can make all the difference.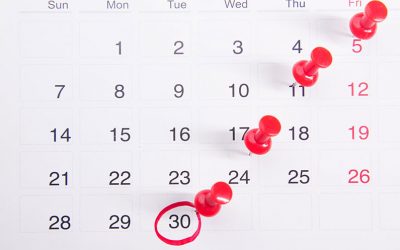 If an employer wants to end an employment contract without cause in Ontario, and the employee has worked with them for at least 90 days, the employee is entitled to a minimum amount of notice that their job is going to be ending on a specific date in the future (the...
read more