Long-term disability (LTD) policies generally cover any type of injury or illness that prevents the policyholder from being able to work (where the claim is not covered by workers' compensation benefits (WSIB)). The level and amount of coverage, however, depends on the wording of the policy.
Whether you have disability insurance coverage through a group plan or association, or an individual or private plan, the claims process is similar.
Applying for LTD benefits
When applying for LTD benefits, you will have to fill out an application form created by the insurance provider. You can find this form on the insurer's website, or you can ask your employer for it.
The application form will consist of a section for you to complete, as well as a section for your doctor to complete.
You will be required to provide information including: when your disability started, what your symptoms are and what your job duties include.
Your doctor will complete their portion and include what your specific limitations and restrictions are, how these restrictions affect your ability to work, and your prognosis and treatment plan.
The insurance company may require additional medical documents to support your claim and will receive them directly from your doctor. In order to receive LTD benefits, you must be disabled from working at your own occupation.
This does not mean that you must be completely physically disabled from performing all aspects of your job. Rather, it means that you must be unable to perform the substantial and important functions of your job. [Note: after two years, in order to continue to receive disability benefits, you must be disabled from working at any occupation]. You may also receive a phone call from someone from the insurance company to ask you questions.
The insurance company will then use all of this information to assess whether or not you will be approved for LTD benefits.
The Qualifying Period (also called the Elimination Period)
There is usually a qualifying or elimination period, which can range from 90 to 180 days, during which no long-term disability benefits are paid but the person may seek financial support through:
• STD policy, which usually covers income replacement for the first 120 days of illness or injury; or
• Employment Insurance (EI) sickness benefits, which can provide you with up to 15 weeks of financial assistance if you cannot work for medical reasons.
Amount of Benefits / Payments (and Deductions)
After the qualifying period you will be fully approved for LTD benefits if the insurance company agrees you are totally disabled and unable to perform your job.
Your policy language determines how much you will receive. Typically, LTD benefits are between 60-75% of your regular earnings.
Policies may also provide that benefits that last to the age of 65, or for a set number of years.
Your disability benefits may be reduced so that your total income from all sources does not exceed a certain amount. For the policy may state that your total income from all sources is not to exceed 85% of your pre-disability earnings if the benefit is taxable or 85% of the pre-disability net earnings if the benefit is non-taxable.
Benefit amounts may also be reduced by other benefits that a person receives or is entitled to receive from sources specified by the policy wording. Examples of deductions that may be made from an LTD benefit include:
• Canada pension plan (CPP).
• Workers' compensation (WSIB) or similar coverage.
• Group, association or franchise plan.
• Retirement or pension plan.
• Earnings or payments from any employer, including severance payments and vacation pay.
• Self-employment income.
• Government plans, except those that are excluded such as EI benefits.
Ongoing Communication
The insurance company will require ongoing communication with you and your doctor(s). You will likely have to submit additional medical documentation, on an ongoing basis, to continue to receive LTD benefits.
The insurance company will also check in to ensure that you are following your doctor's prescribed treatment plan. If you fail to follow your doctor's recommendations, your LTD benefits can be cancelled.
Keep in mind that your LTD benefits can be cancelled at any time should the insurance company decide that you are no longer totally disabled, or you are not following your obligations as set out in the insurance policy.
Change in Definition
Whereas for the first two years, the employee must only prove that they are disabled from performing their own occupation (called the "own occupation period"), thereafter, the employee must prove that they are disabled from performing any occupation to which they are reasonably suited.
Because the test for "any occupation period" is quite a bit more onerous than the "own occupation period," insurance companies will typically resist paying benefits during the "any occupation period".
It is generally in the lead up to this change in definition that the insurer will send the insured to one or more independent medical examinations (IMEs), with the aim of gathering medical evidence to use to support termination of the benefits.
Often, the insurer will employ surveillance too.
Duration of Coverage
An LTD policy generally continues until the person is able to return to work, no longer meets the definition of disabled, the person breaches the terms of the policy, or the person reaches retirement age (age 65) – though some policies only pay benefits for a fixed period of time (such as 5, 10, or 15 years).
Long-Term Disability Benefits Denied?
Ertl Lawyers provides expert representation in long-term disability matters.
The vast majority of disability matters are resolved through negotiation and mediation – and that's because insurance companies know that we are passionate about our clients' rights.
How we can help you:
• free disability policy analysis
• free case assessment
• applying for disability benefits
• appealing a denial or termination of your benefits
• disputing a denial through a legal claim
• handling all communications with your employer
• protecting your employment
• prosecuting human rights claims
Fair, Flexible Rates – Including Contingency Fees
(Don't Pay Unless You Win)
Our Help Can Make All The Difference.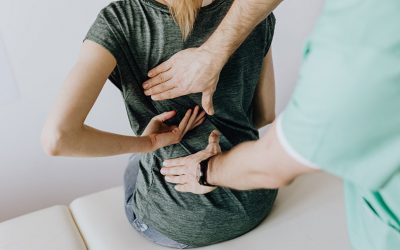 Injuries and illnesses happen to everyone. But what if someone is severely injured in an accident that requires months of full-time medical care or develops a condition so overwhelming that they can no longer perform routine tasks? Many employer and self-provided...
read more